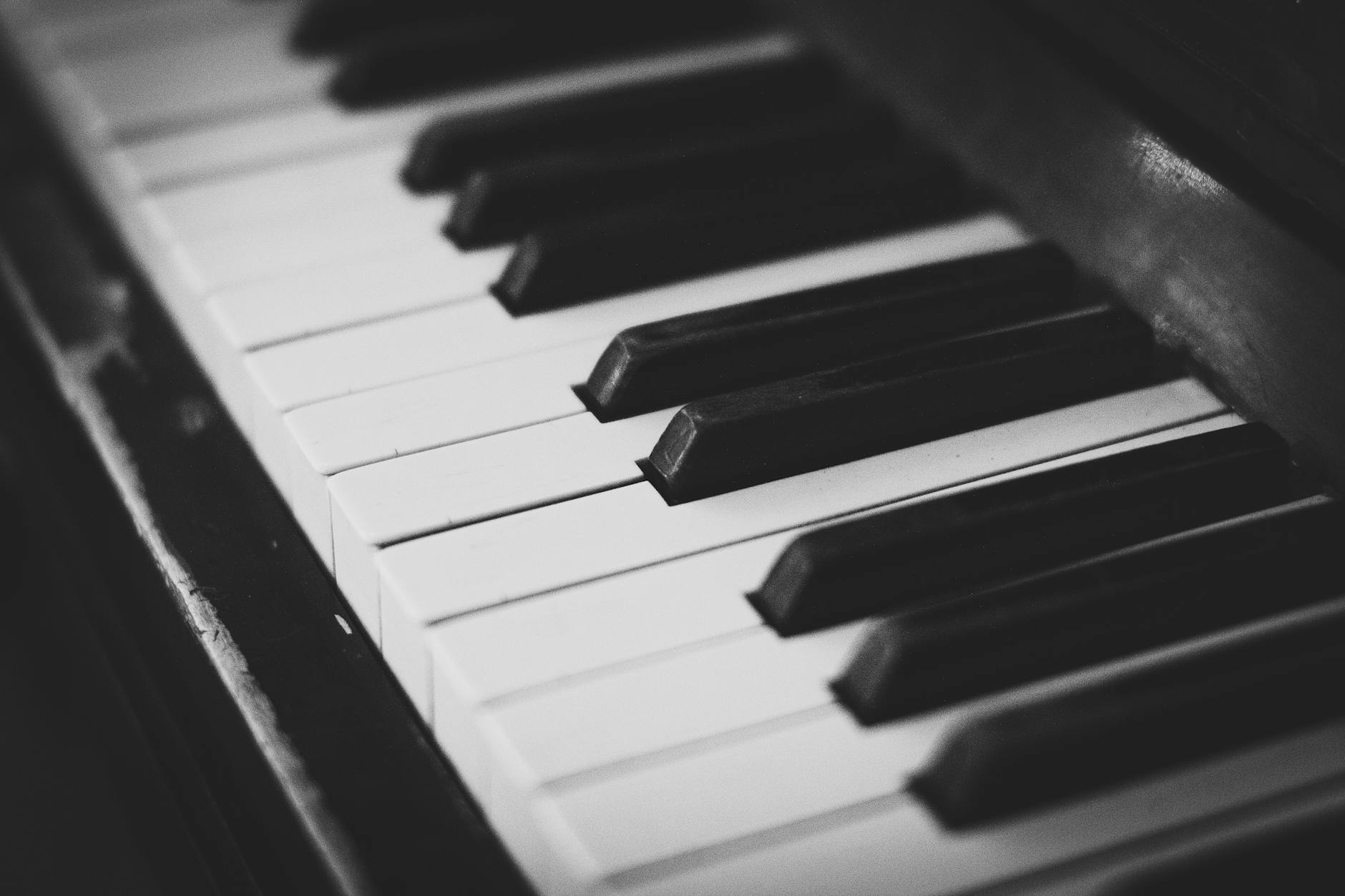 There have been untold hundreds, yea, thousands of books written about ministry from the perspective of a pastor, or perhaps even a missionary. However, it is uncommon to find a book about church ministry from the perspective of the church pianist. This is actually somewhat surprising to me; almost every church has one (if not many), and they indeed have a unique perspective on ministry that many don't get to see.
I love to write, talk, preach, and teach. I have done all of the above many times in the past, and I've written about some of those things before. However, I also love church piano! Something I've found is that you don't have to be a pastor to learn lessons about ministry – serving in nursery or Sunday school or custodial or music ministries can be just as much of a growth experience. With that in mind, I want to list some lessons I've learned (and that I'm still learning) through the music ministry.
A couple of things to note: 1) these will not be in any discernable order, 2) they may not even be all at the same level of profundity or importance, 3) there's a lot of overlap between them, but most importantly, 4) they are universal truths about ministry – every truth below applies to the pastor and the church janitor just as much as it applies to the pianist. So wherever you serve and in whatever capacity, I hope you take them to heart and that they're a blessing.
1. Ministry is not all about you.
This is a hard lesson to learn, and God continues to work on me about it. As musicians, we love to perform. We're natural born showmen. However, God calls us to glorify Him, not ourselves through ministry. This goes for all types of ministry – do you preach, teach, clean the church, etc., for your glory or for His?
2. You can still learn.
As I said, I've been doing this for about twenty years now, and I'm still learning new chords, progressions, fills, songs, styles, and more. It can be easy once you reach a certain level of skill at anything to "plateau" because you're "good enough" – a.k.a. "better than everyone else." This type of thinking leads to a stagnant skill that you never cultivate or grow any further, and it will soon lose its effectiveness. Whatever your "gift" of ministry, are you developing it or letting it stagnate?
3. You must be flexible.
I've been asked to accompany specials last minute, play offertories last minute, play for congregationals last minute, and more. I simply cannot set my own schedule as a church musician. Anyone in ministry quickly learns that this is the case. If you're a stickler for schedule, and everything has to be done your way, ministry is not for you!
4. Preparation pays off.
In conjunction with number 3 above, when those last-minute opportunities come to "bless" you, you'll be glad if you've taken time to prepare. Because I'd put in the time learning how to accompany, improvise, and transpose, the Lord was able to use me to meet those needs. In every facet of ministry, take time to prepare well, even for something you don't think you'll ever have to do – because, trust me, you will!
5. Your ministry is for the primary purpose of worshiping and praising God.
This goes with number 1 above, but I'll never forget learning at Bible college the important lesson that the music service is not primarily about preparing the hearts for the preaching, but about praising God and God alone! Your preaching also is not primarily done for people, but to please God and glorify Him by proclaiming His Word. Whatever your ministry, it's not mainly for the church or for visitors or for the unsaved or for the pastor – it's to glorify God. Are you giving it that level of attention?
6. You should be training your replacement.
I am passionate to address the current dearth of young church pianists. Congregational hymn-playing style, for instance, is becoming a lost art among younger pianists. The Lord spoke to my heart about this and convicted me that rather than simply try to show everyone how I could do what others couldn't do, I should be trying to train others to do what I can do! Pastors – don't wait until it's too late to start preparing the next man to step into your pulpit. This has harmed many a church. Sound man, if you understand the equipment and principles well, find someone who's interested and teach them those things! We tend to be rather stingy with our ministry – it's my piano, my pulpit, my soundboard, my Sunday school room. This is selfishness – we should instead be trying to pass on to others what God has freely given us, so that the work of the ministry can continue long after we're gone…which brings us back to
1. Ministry is not all about you!
     These things aren't easy to practice, but they're true principles of ministry that apply across the board.  Ministry is a blessing, but it must be done with the right heart.  These principles are important if you wish to minister in the right spirit, for God's glory!
~HIGGINBOTHAM